Google's AppSheet: No-Code Apps from Spreadsheets
A quick overview from an AppSheet Partner Developer
AppSheet is a no-code, mobile/web-app builder that connects to cloud spreadsheets and databases.
It's a great tool for throwing together a quick mobile app with no coding experience, but also powerful enough to create complex business solutions.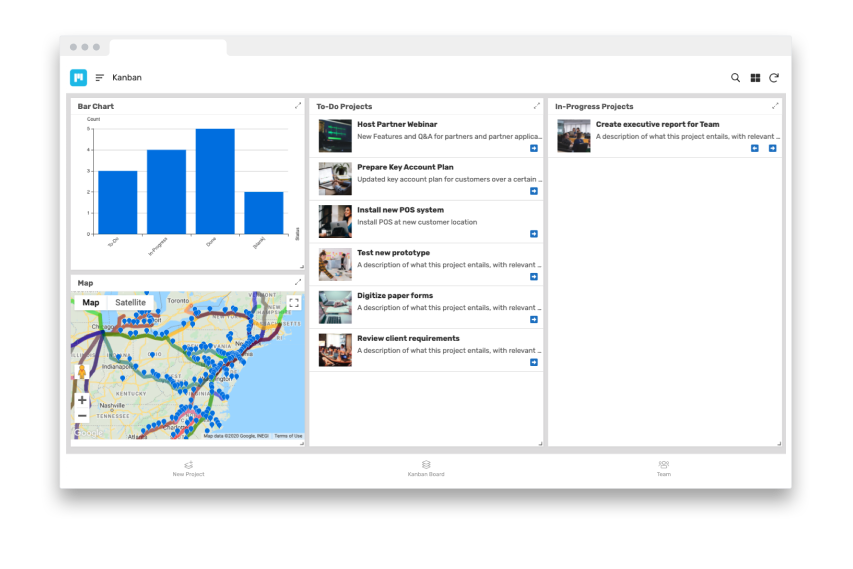 History
You may not have heard of it, but AppSheet is nothing new; It was started out of Seattle back in 2014. Google had started its own 'App Maker' in 2016, and AppSheet was a separate, independent company at this time.
Then, in January 2020, Google announced its acquisition of AppSheet. And in February 2020, they announced the scheduled shutdown of App Maker .
These past few years, Google has invested heavily in the AppSheet infrastructure, adding GDPR compliance, migrated from Azure to Google Cloud, added regional servers, improved security, and made the platform more robust and scalable.
And now that those upgrades are out of the way, the AppSheet team has moved on to UI and feature updates. The platform is still under rapid development, and certain features like the new Automations section tend to be buggy. But many long awaited features are finally rolling out.
Features
Capture Images from mobile or web
Detect user location (on form submit, no live tracking)
Scan barcodes to trigger lookups, navigation, actions, etc
Send in app notifications, emails and text messages
Build interactive dashboards with live charts
Accept signature on web and mobile
Work offline: create/edit records and sync when a connection is available
Build once, install on iOS, Android and web
Integrate with other platforms via webhooks
Automate business processes
Datasources
Store data in your preferred cloud storage provider:
Pricing
Free plan is for testing only (10 users max). Emails/texts will only send to app owner until app is deployed & hosting plan is added.
Test indefinitely, but deploy/pay for hosting to use all features
Core: $5/mo PER USER, No security filters (all users see all data), and limited automations.
Standard: $10/mo PER USER, Good for most use-cases. Adds all features except Enterprise Datasources/Connectors.
Enterprise: Contact Sales for pricing
Public Apps
There's also a public (no login) Publisher Pro plan for $50/mo PER APP, with unlimited users.
Public apps can NOT be hosted in the same account as a secure app.
When upgrading from the free plan, you choose one plan to host all your apps.
Secure plans (Core, Standard, Enterprise) charge PER USER, with unlimited apps allowed
Public (Publisher Pro) plan charges PER APP, with unlimited users
White Labeling
Although AppSheet does offer the ability to white label your app and submit it directly to the app stores, this feature is rarely used. AppSheet's pricing is more geared towards internal tools, not public facing apps. At $5-10/mo per user, publishing a secure app would quickly get expensive!
Given that most use cases are internal, and not public or customer facing, white labeling in AppSheet tends to be a lot of extra work and cost, with little benefit.
Community
AppSheet has an outstanding, extremely active and helpful community forum ! And if you go back a few years, they even had a fairly active Google+ Group (RIP G+ 😂).
There's also a Slack Workspace for AppSheet freelancers to find or post jobs. https://join.slack.com/t/appsheetdev/shared_invite/zt-ta36auc4-ZX7kQxV~mtKz8uAkQXj3Ww
Link expires after 30 days. Comment below if you want to join and need a new link :)
Pros
Rapid development of mobile & web apps
Easy to build basic apps with minimal learning curve
Build once, run on mobile & web
Automate emails, text messages and PDF creation easily
Tons of options for data storage
Cons
Learning curve is much higher for Automations & more complex features
SQL datasources only available with Enterprise plans
Undergoing major transition period; Constant updates, and frequent new bugs
Pricing is not scaleable for public apps that require securely filtering data
Support & Sales are known for being difficult to contact
Partner program is incomplete, unorganized, inactive (abandoned?)
---
Overall, AppSheet is a great platform for most use-cases, especially with small teams. Due to cost, it's definitely not the best choice for apps with a large user base, unless all of the data can be public.
Final thought: Make sure you understand AppSheet's hosting plans and features before investing extensive time building an application you might not be able to afford!
Thanks for reading!